Image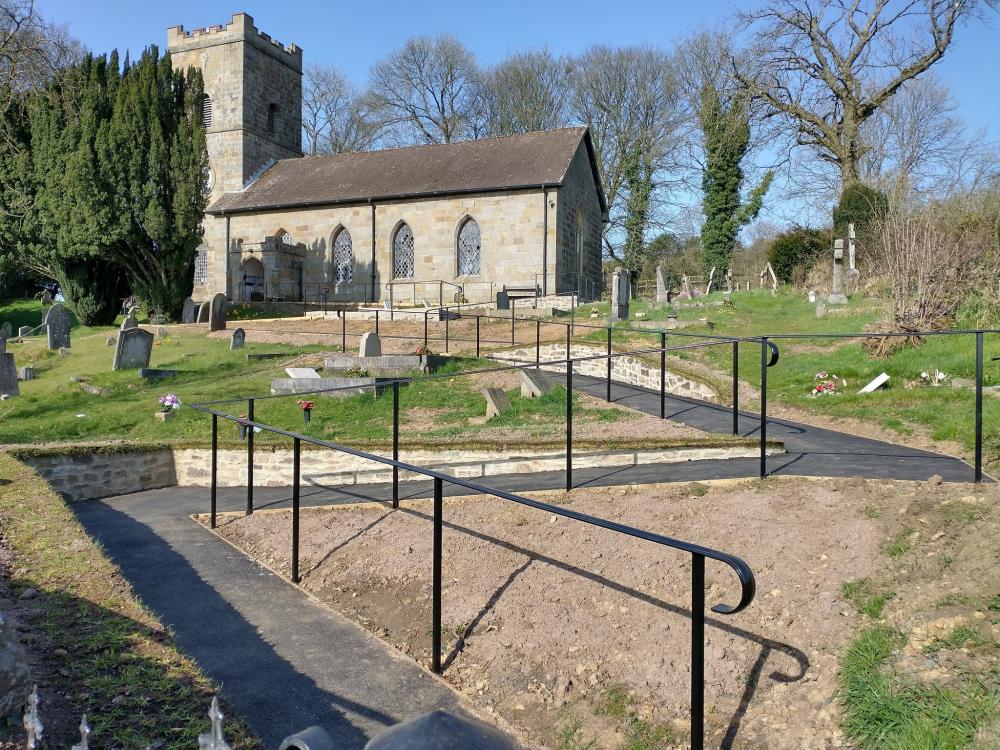 St John's Church,
Doddington,
South Shropshire,
DY14 0HL

Developing our Heritage
Brief for Project Development Manager
Value of contract: £4,500 (an average of 20 hours/month @ £40/hr) plus up to £900 expenses
Expected duration: Up to 6 months
Start date: No later than early August 2022

Project Leads/Managers: Celia Gibb, Churchwarden; Rev Joe Simons, Curate

Interviews: To be confirmed but no later than a fortnight after proposal return deadline

Website: https://achurchnearyou.com/church/10505/
Facebook: @StJohnsDoddington
Email: stjohnsdoddington@gmail.com


1. The Vision In 2023, it will be 175 years since St John's Church in Doddington, South Shropshire opened, and we would like to celebrate this and ensure that this GII listed building can remain open for at least the next 175 years.
The church sits at 300m on Titterstone Clee Hill in an AONB, and in a scattered rural community with people from a range of backgrounds; the Hill has a unique industrial history and rich natural habitats. Our vision is to share the story of the building and the area, and repair and improve the building.

In 2023 we would like to run activities with the community and local schools, raising awareness of the history and heritage of the building, the community and the Hill, and to add a heritage interpretation area to serve visitors to the AONB. To do this we need to make repairs and improvements to the building so that it is accessible to all and has appropriate facilities for all the activities and opportunities we want to create. We have some funds raised towards this project as well as architect plans and appropriate permissions produced pre-Covid, but need to raise considerably more funds to be able to begin and are aware that we may need to amend the plans to suit updated requirements for facilities and to meet current funder priorities and outcomes. Therefore we require a robust business and sustainability plan based on empirical data drawn from community and wider surveys as well as costed tenders for the work, both to be used to create funding applications.

To achieve this we have been given a grant by NLHF to recruit a self-employed Project Development Manager (PDM) to achieve the following outputs:
2. The Commissioned Work and Outputs
The person appointed will be contracted to:
(a) Support the PCC to deliver the project as outlined in the application to the National Lottery Heritage Fund (available on request by email)
(b) agree and have signed off the schedule of work with the Steering Group
(c) undertake community consultations, including with communities of interest, through a variety of means (there is a budget in the NLHF grant for the costs associated with these consultations which the PDM will be expected to keep within)
(d) use information gathered to create a Business and Sustainability Plan, to include identified activity to fulfil the vision.
(e) prepare grant applications, including all relevant supporting documents, to NLHF (https://www.heritagefund.org.uk/funding/national-lottery-grants-heritage-10k-250k) and other relevant bodies to the point at which they can be submitted by the PCC.
(f) provide written reports to the monthly Steering Group meetings, attending when discussions are necessary, and liaise with the project leads between those meetings.
(g) Provide a final written report at the end of the project, pulling together all learning and data collected.
(h) provide all material and data requested for Evaluation reports during & at the end of the contract period

3. Inputs
(a) The PDM will have sight of all plans produced and work done towards this project to date. The PCC, Steering Group and project leads will be available for discussions.
(b) The NLHF grant also includes funds to cover the cost of PCC running pilot activities (in consultation with the PDM) to inform the business plan, and architect fees for amending existing specifications.

4. Contract Management
(a) The contract will be let by PCC of St John's, Doddington and financially managed by Ewan Gibb Llb ACA, Hon Treasurer
(b) Start to be as early as possible after appointment
(c) The payment schedule will be as follows:
i. 25% following initial agreement of schedule of work with Steering Group
ii. time to be worked flexibly to deliver the contract; invoices to be submitted on a monthly basis accompanied by a timesheet
iii. all expenses to be backed up with receipts and invoices; mileage to be charged at 45p/mile iv. final 10% to be retained until all commissioned work & outputs complete

5. Skills & Person Specification
(a) Experience of working in a heritage environment with the local community.
(b) Experience and track record of working on an NLHF funded project.
(c) Experience of undertaking community consultations, engaging with people from a range of backgrounds using a range of consultation techniques and able to apply them appropriately in the right context.
(d) Proven track record in writing funding applications.
(e) Confident public speaker and ability to work on own initiative.
(f) Competent IT skills; able to use all Microsoft packages.

6. Award criteria
(a) A proposal for undertaking the work should include:
i. examples of similar projects with contact details for people willing to provide references
ii. a timescale for carrying out the project
 
(b) Proposals submitted will be assessed by the Steering Group against the following questions:
i. To what extent does the proposal demonstrate an understanding of the issues related to this brief?
ii. To what extent is the plan appropriate to the requirements set out in this brief?
iii. What degree of experience does the bidder demonstrate in order to successfully complete the work?
7. Procurement process
The procurement timetable will be: (a) Proposal return deadline: Monday 11 July 2022
(b) Interviews: To be confirmed but no later than a fortnight after proposal return deadline
(c) St John's Doddington Steering Group will notify bidders by email of our procurement decision as soon as possible, but no later than 1 week after interviews.



Please send proposals by email to stjohnsdoddington@gmail.com and include in the subject "St John's Doddington, Project Development Manager application".
The church is open between 10am and 5pm every day; services usually take place on 1st and 3rd Sundays.
If you wish to have a conversation with Celia Gibb (Churchwarden and Project lead), please send a phone number by email.