Image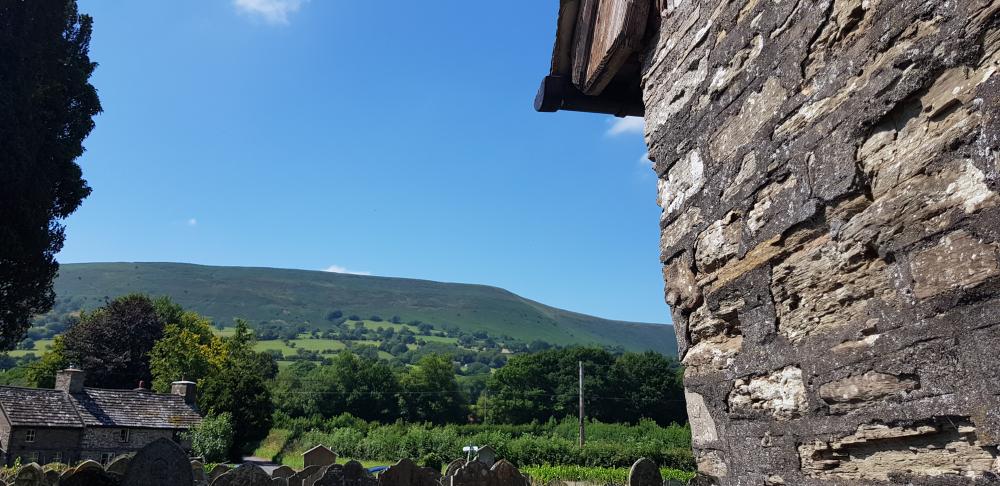 To walk a pilgrimage is a uniquely personal undertaking whether done solo or as part of a community of pilgrims.
For some, a pilgrimage is a way of letting go of digital fatigue in order to re-wild the soul or reconnect with the earth. For others, it is a way to find or re-awaken the true self and for a few it is a way to encounter the Divine.
New for 2021, the Golden Valley Churches of the Abbeydore Deanery are working together with Rev Simon Lockett, benefactor Rebecca Roseff and in partnership with Discover Churches to launch the new Golden Valley Pilgrim Way ready for the Herefordshire Walking Festival.  

The 6 day guided walk starts at Hereford Cathedral on Sunday 20th June and returns back to the Cathedral on Friday 25th June. Over the 6 days, the pilgrimage experience will follow the Golden Valley Pilgrim Way [GVPW] in the south west of Herefordshire on the border of Wales.
The idea behind GVPW is to develop a circular route in the Golden Valley part of the Herefordshire Diocese for people in search of a spiritual element to walking, using the landscape, churches and other sacred sites as foci for reflection and rest.
This innovative trail works in partnership with churches along the route allowing pilgrims to stay overnight for one night at each church. Especially for Herefordshire Walking Festival, Simon Lockett will lead pilgrims each day.
This guided walk is a form of wayfaring for people of any faith or none giving the opportunity to enhance wellbeing at the level of mind, body and soul. The walking guides will be sensitive to each individual's pace, needs and goals.
Quite apart from seeking peace and enlightenment in wild places, a pilgrimage is also great fun and there will be opportunities to talk with likeminded wayfarers and to eat well [or frugally if you prefer] and visit local hostelries. This pilgrimage will traverse dramatic and gentle landscapes and will come across ancient sacred sites and mysterious stories. There is the potential for some wild swimming and to experience collective, silent walking. Each evening there will be the option for those who would like, to share a meditative practice within nature.
Many are wishing to re-evaluate their lives for a post pandemic world so why not start an inner journey of self-discovery with this outer journey and return home with a better idea of what you and your community really need from life.
For more information or to book, click here