Image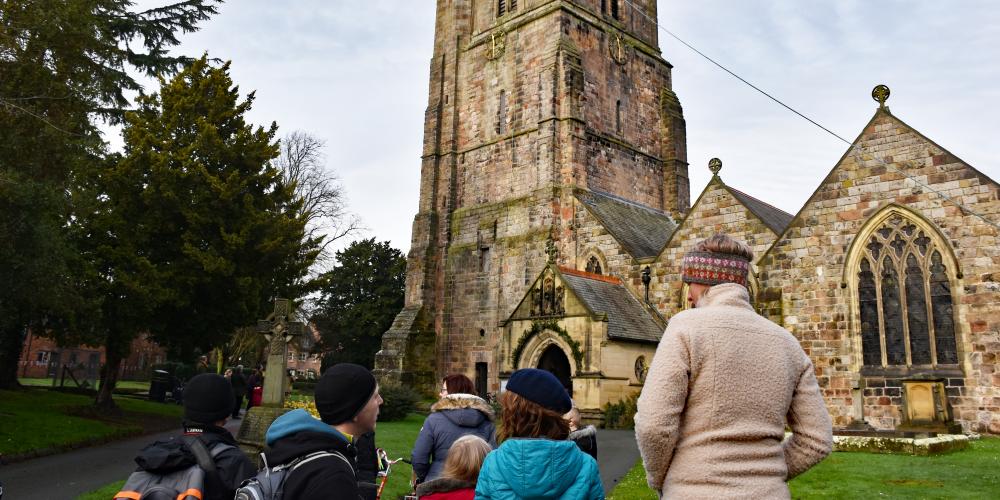 Churches, chapels and churchyards have dominated the landscape for more than a thousand years; all serve as living monuments to our history and heritage. Some act as community centres with modern facilities, others have developed their churchyards for wildlife.  All serve as living monuments to our heritage and history or solace for the present.
A few months before the Coronavirus pandemic national restrictions were imposed; Sustainable Tourism for Sustainable Churches a two year learning through action project, funded with a Resilient Heritage Lottery Award was launched,  The project aims to create improved income streams for churches, which in turn can be used for building management and maintenance, by attracting a wider audience to understand and enjoy the fascinating heritage offered in our churches; and Increase the capacity of church volunteers and parishes to understand the value of church tourism, and to engage more professionally by developing their tourism knowledge.
With two innovative business focused and fully co-dependent activities;  Virtuous Circles 2 in partnership with St Mary Magdalene Church (picture above) in Turnastone Herefordshire and the Churches Conservation Trust is an entrepreneurial pilot project based on the premise, that if church communities, can develop a financially viable social enterprise – in this case an environmentally sustainable self-catering accommodation pod – then the revenue generated can be used to keep the church building open, well repaired and relevant in the 21st century.
Hidden Stories – Open Doors  working with volunteers and project partners; Herefordshire and Shropshire Churches Tourism Groups (with over 200 member churches), Herefordshire Historic Churches Trust, the National Churches Trust, and the Churches Voluntary Tourism Association; the project encourages curiosity about new ways of attracting visitors, inspiring, empowering and encouraging the sharing of knowledge, values and experiences to foster the ability of everyone involved with welcoming visitors to their church to be responsive to the needs of the visitor. With a cohort of over 300 dedicated volunteers across a wide geographical area, and the support of partners and the part time project officers, rather than delay the project the past year has been a period packed with positive activity.
Post pandemic recovery churches and churchyards can play a strong role in the revival of tourism and communities. With the current tourism opportunities for staycations, exploring new natural gateways for health and wellness and a drive for environmentally sustainable tourism; churches are well placed for restoring the confidence of visitors and volunteers by creating enriched, safe and reassuring, and responsible bespoke tourism opportunities in unique settings.
 Jenny Beard, Project Co coordinator, Sustainable Tourism for Sustainable Churches
For further information please contact:  jenny@visitherefordshirechurches.co.uk