Image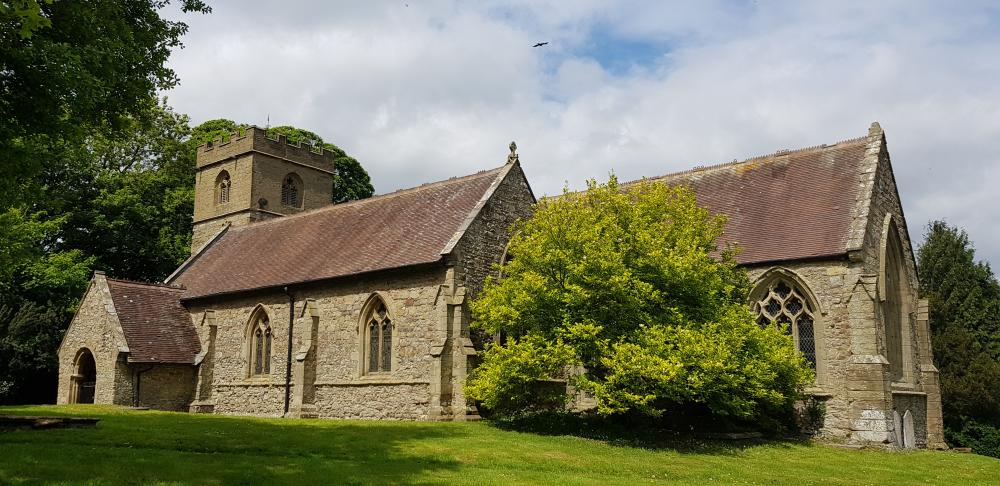 We hope you are all keeping well and have been making the most of every opportunity to be able to get out and about again.

Firstly, we would like to say a massive thank you for all of your fantastic support throughout the various lockdowns and COVID restrictions. This project would not have been able to progress as well as it has without the flexibility and willingness to embrace new technology from everyone involved - THANK YOU.

It has been a very strange and challenging year for everyone, and although we have not been in communication with you as often as we did before Christmas, we have been busy working behind the scenes..........
---
ONLINE WORKSHOP

Tour Guide's TEN TOP TIPS - Making visitors feel welcome in your church.
 
As many of you have already re-opened your churches and are starting to think about welcoming back visitors, we thought our next online workshop would be very timely on Thursday 1st July at 7:30pm.
 
CLICK HERE to book 'Tour Guide's TEN TOP TIPS for making Visitors feel welcome in your church'.
 
Tour guide Penny Platts is an experienced speaker who offers illustrated talks on a wide variety of topics.
She is also a fully insured, freelance registered Herefordshire Tour Guide, as well as an official Hereford Cathedral Guide.
This online workshop is a practical example showing how to make visitors feel welcome when visiting your church.
Penny will talk about her top ten tips from pre visit information about your church, all the way through to making it easy for visitors to donate as they leave your church.
---
We are very happy to launch our new Discover Churches website
www.discoverchurches.org.uk
 
The new website is the 'go to' directory to showcase church tourism best practice and we want to communicate, reach out and share as much information to as many of you as possible especially as we start to emerge back to some normality.
Please let us know if you have any:-
'News and opinions' through blogs and news articles.
Events, Festivals, Volunteering opportunities.
Bookable tours and itineraries.
If you have an event, festival or volunteering opportunity you would like to add, please email details to tourismofficer@visitherefordshirechurches.co.uk

If you would like to send us a blog or article telling us what your church has been up to during lockdown, we have arranged guidance to help. Please click here to find out more.

We will also be using our website to list future training and workshops planned such as:
Funding workshop on Monday 5th July - If you have an idea to improve or upgrade your church and would like funding advice.
Caring for Gods Acre - What to find in your churchyard and conservation ideas.
To follow on from 'Tour Guide's TEN TOP TIPS for making Visitors feel welcome in your church' we will be arranging two Coach day tours showcasing 'church tourism best practice' one will take place within Herefordshire and one within Shropshire. 
Then finally, we are working with Explore Churches to provide a 'Bookable Experiences' workshop that will take place following our coach tours.
We will send out further information once more details have been confirmed.
---
We are happy to announce that we have been able to organise a number of Contactless Giving devices into churches within Herefordshire and Shropshire.
Churches who have benefited are:
Christ Church in Llanwarne, Herefordshire
St Peters Church in Staunton on Arrow, Herefordshire
St Johns Church in Doddington, Shropshire
In the process of purchasing a device are:
St Bartholomew's Church in Much Marcle, Herefordshire
All Saints Church in Clive, Shropshire
Leominster Priory, Herefordshire
If you think your church would benefit from having a Contactless Giving device and would like to find out further information, please contact us. 
---
CAN YOU NAME THAT CHURCH?
Now we are able, we travel around Herefordshire and Shropshire taking various pictures - usually of churches. 
Can you name the church pictured at the top of the newsletter?

We look forward to hearing from you.

Best wishes,
Liz & Tony
Church Tourism Officers for Discover Churches